Tom Bensimhon
Head of Sales
We got it done in 3 months. The company, a multi-billion dollar financial institution, wanted a mobile application to enable their 3 million customers to access their cash directly from their accounts to pay for just about everything.
After 5 designs, thousands of man hours, and more lines of code than we could count, the project ended. Launch time was 16 hours away, but happy hour was in 30 minutes.
So here we are, sitting in the supervisor's office breaking into that bottle of champagne which was sitting on his shelf for the past 14 weeks. An hour ago the topic of conversation was about optimizing swipe movements over Android. Now it's about who's winning the football pool.
That was when we discovered that one of the main mobile operating systems just released a new update. We understood that we need to be the first to expand our new application to include some of its features.
The Feisty Goat will have to wait.
---
Enjoy a FREE one month trial of SeeTest Automation along with a live demonstration on developing test automation scripts!
Check it out at Automation Made Simple!
QA Makes it Work!
---
When They Decide to Build the Next Generation of Mobile Application For You
We're going demonstrate how you can handle the unexpected surprises of mobility, and how you can transform sudden surprises into sudden successes faster than the competition.
When a platform like an operating system or a mobile device changes something big about how they operate, every mobile application working on this platform has to adapt. Every business can retool their mobile apps to integrate this new feature, and maintain their image as the cutting edge in the industry. As mobile continues to rival brick and mortar channels as the primary way to sell, your mobile application's appearance becomes as important as your physical location.
That's why every business wants to be the first to launch the newest update to their mobile app sooner than the rest.
In DevOps, speed is of the essence.
But what about the mobile testing process? The first reaction to a new development is to program a new version of your application to include it. The next step is to perform mobile application testing so you can deploy it without any problems in function or performance.
You want your mobile application to be tested as much over the 50 million combinations of mobile devices, operating systems, and local carrier networks as possible. Where speed is of the essence, diligence is just as important.
The Obstacles to a Successful Mobile Application Keep Mounting Up
A mobile testing team has to be ready for all types of surprises:
New versions of operating systems. The new release of mobile operating systems are pretty predictable, but the updates are not. At any time in the 12-month interval between versions, there are a scattered series of updates. An update can fix a feature that was once broken, or debug a feature that was wildly promoted, but not ready for use. Once the update goes live there are new features that need to be integrated into your mobile apps and tested.
New Devices. There are over 20,000 mobile devices on the market. All of them are constantly improving.
New wearables. Wearables are the next big market in mobility. There are new versions of wearables in developing markets like fitness bands or watches, and there will be new products and markets, like ingestible wearables that will emerge out of nowhere. All of these need mobile applications to communicate with and display the information they are collecting.
New products that interact with the app. The Internet of Things is not about new products as much as it is about already existing products going digital. What do the developers of a health app do once they come out with smart cookie jars that tell you how many times the user grabbed a snack? The more things that become Smart, the greater opportunities mobile applications have to expand further, and test for.
Products and concepts that people haven't even dreamed up yet can come to market pretty fast:
A new feature by a competitor that you have to counter. Your fiercest competitor can turn out to be your best friend. Innovators are finding ways to use what is currently available to develop new and exciting user experiences. A competitor can develop a new feature, forcing you to do the same. It often happens that while you develop something to match your competitor, you wind up producing something better.
New development in the industry where you need to adapt. Tastes change. Styles change. What people like about your product changes. In constantly adapting the features you emphasize to the changing demands of the market, your product sizzles. It stays exciting, enchanting, and provides an ongoing thrill to your users.
A new idea you developed that you want to be reflected in your mobile applications to smoke the competition. New styles and tastes can also come from your own product development department. When the good people in advertising want to try a campaign that shakes up the industry, it's up to you to reflect the changes in your app.
A new type of UX demands a new type of app. Are you ready?
If it is time sensitive to a fashion season, or a holiday, or a sporting event or election, the time factor becomes more pressing.
Mobile Testing: The Most Important Way to Launch Your App Sooner
When there is an innovation to any of the platforms your mobile application is operating on, the race is on. You have the perfect chance to capitalize on the change to make the rest of the mobile applications in the industry look like ancient relics. But you want to deploy it fast, and without any bug or performance issues.
Enter mobile testing.
Conquering over 50,000,000 possible combinations of devices, operating systems, versions, and local networks in as less time as possible is a challenge: but it's not impossible. There are several ways you can speed things up without sacrificing the thoroughness you need for top quality mobile application testing.
Mobile Test automation. If you can automate your scripts, you can test a lot faster. Use a tool that can test your mobile app on several devices at once and your productivity rises exponentially. When doing new builds, a big part of the testing process is making sure all the other functions of your app weren't impacted by the new code. This is ideal for mobile test automation.
Cloud testing. Using a cloud tool you can set up an on-premise mobile device lab within your business, or you can contact a system integrator and use theirs. In doing so you have access to a wide set of mobile devices, all running on different operating systems. In accessing a mobile device lab instead of using what is on hand, you don't have to worry about devices with low battery levels, they are all plugged in all the time. You also don't have to worry about whether or not a device is available. You can reserve a single device, or query the lab to see which devices are available within a range of parameters that meet your immediate needs. This gives you a greater chance that the device you need will be available. If you have mobile testers working in different countries, or time zones, you can set up a nonstop testing process that will keep on working until your mobile app is ready for market deployment.
Part of a Continuous Integration Platform. A good CI platform like Jenkins will connect every step in the process. From development, to testing, to deployment the process is all part of a connected whole. If any point in the process is flawed, the CI server will stop and inform you exactly what is wrong with the current build. This saves massive amounts of time by not having to search for the bug. A mobile testing tool that integrates into a CI platform takes it to the next level. Not only can you determine which phase in the DevOps process broke down, you can find out which step within that phase caused everything to stop.
Make sure your mobile application testing tool runs on all mobile operating systems. Want to save time by not having to do the same thing more than once? Create your test scripts on one tool that can run them on all of the four main mobile operating systems all at once. Run your automated tool over the cloud, and test your app on 10 devices at once, using different devices, operating systems, and versions all at the same time.
Make sure whoever is developing your mobile application testing tools is as serious about making sure you can adapt to sudden changes in platforms as you are. Your mobile testing tool must go beyond today's Smartphone. It must expand to applications running over wearables, the Internet of Things, SmartWatches, and mobile operating systems that are constantly changing and expanding. Your mobile testing toolmaker must appreciate the fact that you cannot test on a surprise feature until they expand their testing tool to enable you to do so. You need a testing tool that is first to come to market with the tools necessary to let you test as soon as possible.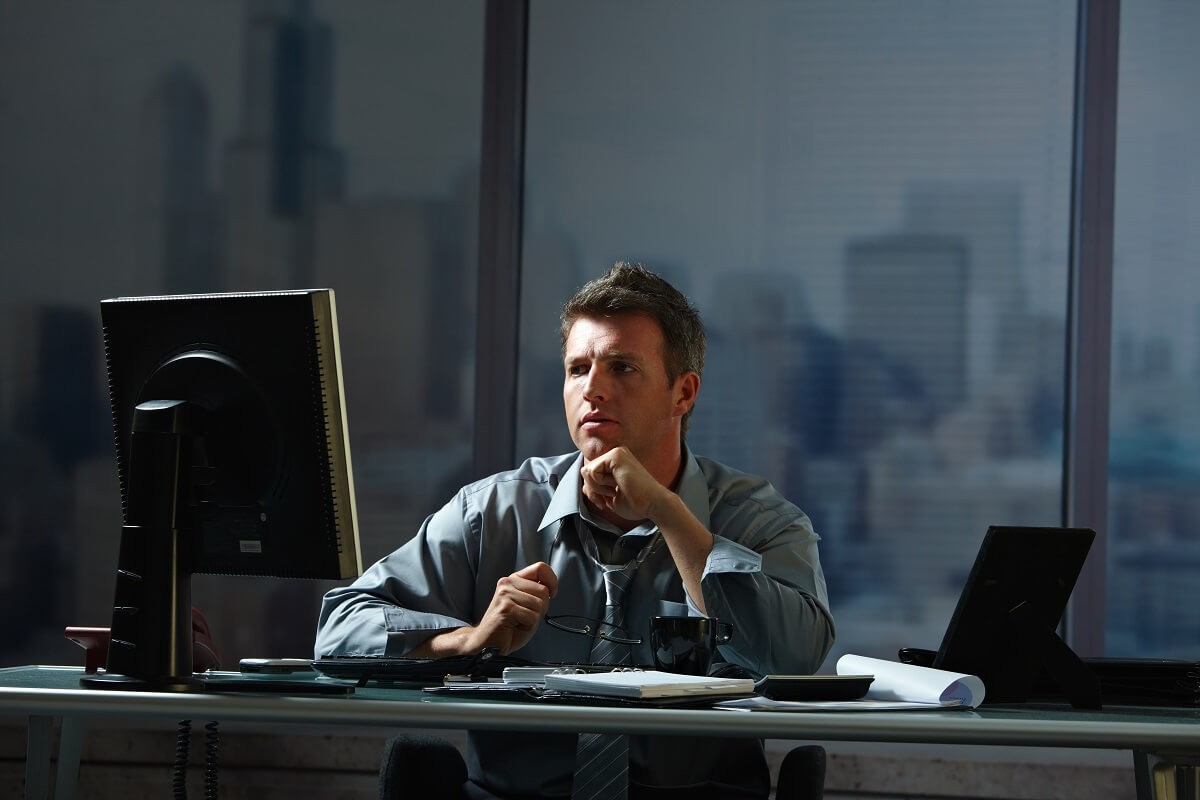 How Experitest Covers the Mobile Application Testing Essentials
Seetest Automation Automate your tests by reusing scripts. Use SeeTest Automation on all major mobile operating systems, and in conjunction with a cloud testing tool. Use SeeTest along with mobile devices plugged into your computer, or thousands of miles away inside a mobile testing lab. SeeTest works for Smartwatches, fitness bands, wearables, the internet of things, and more. SeeTest Automation can be used on all ALM environments.
Seetest Cloud Create an onsite mobile device lab and use it safely within your business. SeeTest Cloud works safely within a company's virtual private network (VPN) so your information is safe. You can set up your own mobile lab, or access a third party system integrator lab.
Seetest Network Virtualization When a new feature needs to be tested, will it work in Barcelona as well as in Boston? SeeTest Network Virtualization simulates any type of local network to make sure your mobile application is performing smoothly everywhere. It even simulates dynamic network conditions like what happens when a user rides through a tunnel or goes inside an elevator.
Conclusion
A sudden announcement by a platform that things are changing is your opportunity to separate yourself from the pack. The right mobile testing tool is one that can keep up with the pace of technology, and keep your mobile application ahead of the rest.
---
Get Updates on Software Quality Assurance at
our Experitest  LinkedIn  Page
//
---