Part 2 – Why Testers Prefer Appium Mobile Automation
Appium mobile automation is increasingly becoming the go-to open source software for mobile testing. Because of that, it inspired us at Experitest to create our newest product, Appium Studio. This is a full end-to-end solution for mobile app testing that combines the versatility of Appium's open source software with the reliability of an Enterprise level tool in a cloud testing environment.
---
Get Updates on User Quality on our  LinkedIn  Page
---
In this ongoing blog series, we are outlining the needs of mobile app testers in Enterprise environments, and discussing the benefits and challenges of using Appium in such a situation. We intend, to summarize the series by showing how Appium Studio is the perfect tool for Enterprises that want an open source type of mobile automation testing tool.
There are a number of reasons for the almost overnight success of Appium mobile automation Here are 3 of them:
Leading Open Source Software – Open source software is free and supported by a highly active community of developers and experts, and as a result, it is highly attractive. These developers keep expanding Appium's capabilities, with frequent add-ons and updates. Appium works across multiple platforms, and in different scripting languages which make it uniquely versatile. Testing native apps in Appium does not require an SDK or app recompiling. Users are free to use their own test practices, frameworks, and testing tools.
Based on the Selenium WebDriver – Appium mobile app automation is based on the Selenium WebDriver. Basically, Appium is a wrapper that translates Selenium commands into iOS and Android commands. Furthermore, all of Selenium's functionality is available in Appium. Not only that but, anyone who has experience using Selenium already has a decent understanding of how to use Appium. More people are learning how to use Selenium, therefore the pool of potential Appium mobile automation users is growing as well. Selenium also supports all major testing script languages, and as a result, Appium supports them as well.
Becoming the De Facto Standard Mobile Testing Tool – Appium's contributors have designed the software for mobile only and are focused on providing the best mobile testing experience. A highly effective community of contributors keep Appium current thus it seems likely that the tool will develop as the market does. This specifically refers to users, and developers keeping the software at the cutting edge of the mobile application testing market. Appium mobile automation favors developers and advantageously uses their skills. The framework also allows for automation on native, web and hybrid apps. You can test on a real device, simulators or emulators if you like.
Before you run to download Appium and install it, there are some significant challenges you should know about. Enterprise Appium Studio will address these exact challenges:
Setting-up and Scaling-up – It is difficult to set-up Appium in a highly secured Enterprise environment. Scaling up is also a challenge because adding hardware options requires a huge number of server machines.
Test Development – Enterprise app testers require being able to identify elements and test outside of the app itself. This is not possible in Appium where the environment is code only. Edit: In 2018 Appium released a new UI but it is still not as comprehensive as that UI of Appium Studio.
Test Management – Enterprise mobile app testers need accurate reporting. With Appium, they need to connect the software to a third party reporting system, which is a difficult and time-consuming process.
Follow our Digital App Testing page on LinkedIn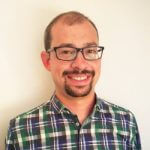 Jonny Steiner – Content Manager