Part 1 – Enterprise Demands in the Mobile App Testing World
The Mobile app testing dream is to be able to use open source software is to test their apps. Appium Studio is helping developers and testers achieve that.
Open source app testing software is desirable because it gives testers the ability to stay on top of market trends, as the software's community keeps rolling out new updates, and interesting add-ons. This is in order to make the software work at its peak efficiency.
It is what prompted us to create our newest product: Appium Studio
In this blog series, we will take a closer look open source mobile app development with a focus on Appium mobile automation. We will examine what drives mobile testing for Enterprises. We will also outline the benefits and, drawbacks of Appium for Enterprise mobile app testing. Following that, we will present an overview of the newest Experitest product; Appium Studio. This exciting new product combines the best of both worlds. More specifically we are speaking about the versatility of open source software, and reliability of an end-to-end Enterprise level tool.
Before we take a look at how this complete mobile app testing tool works, and what challenges it addresses, we need to define the rules of the game. Namely:
Enterprise Demands in the Mobile App Testing World
The mobile application market is growing faster than ever. According to Gartner analyst Adrian Loew, Enterprises find it increasingly difficult to develop, deploy, and even maintain mobile applications to meet their users' demands. They go on to suggest that by the end of 2017 demand will be so high that it will exceed the ability of companies to release mobile apps in a timely fashion. As a result, testing will become almost a luxury that many Enterprises cannot afford. This is why automated testing is such an important factor in mobile application development.
The needs of Enterprises when it comes to testing and releasing their mobile applications are simple in concept. In execution, the issues become more complicated.
Quick Go-to-Market – Enterprise applications have millions of users. Their needs and demands must be met quickly and reliably. These days release cycles are as short as every two weeks. Releasing, maintaining, and updating an Enterprise app is critical in that it can set a company apart from their competitors. Mobile automation testing is key in allowing Enterprises to move forward while still being able to perform automatic regression testing with each update.
Flawless Functionality and Performance – Fortune 500 companies have no room for error. When applications do not work properly they are abandoned. In fact, 80% of mobile applications are deleted within a year of installation. If an Enterprise app does not function properly it will have poor ratings, poor reviews, and cease to be downloaded at all. This requires significant testing on a multitude of devices and OS versions. In order for an Enterprise app to be successful, iOS testing and Android testing need to be equally important. Statistics have shown that iOS users update their OS more often than Android users. It also shows that Android users have a huge range of OSes and devices that they use so that fragmentation needs to be taken into account.
Highly Secured Environment – Enterprises need secure environments. Protecting and Enterprise's assets against cyber-attacks or security breaches is of paramount importance. That means that an Enterprise testing environment must be as secure as the rest of their internal systems. In order to combat these threats, Enterprises build extensive VPNs and network protections to ensure their networks and systems are secure. It is this mobile cloud security and testing that fosters customer confidence and increases an Enterprise's global profile.
Follow our Digital App Testing page on LinkedIn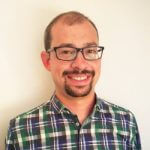 Jonny Steiner – Content Manager